It has been a while since Kodi released 17.3 release where we fixed several issues. Now the time has come to do another where we tackled several more issues that were identified. Although we already moved on with development towards v18 we do take the time to fix issues for the current release when we can. To give these fixes a proper test run before we call it final we first want to make this release candidate available for the wider audience who might be facing some of these issues we have fixed. Just browse the list below and give it a try.


Fixes done in this release:
Potentially fix crashing on Windows due to an issue in Python
Potentially fix crashing on Windows when enabling zeroconf
Fix sporadic crash on Windows when installing or updating add-ons
Fix issue for users with reverse proxies attempting to forward websockets.
Fix possible issue if Linux distro uses system ffmpeg and cause black screen with 10-bit H.265
Properly throttle scraping music information online to prevent overloading the provider
Fix native keyboard on iOS 11
Fix potential crash on Android O loading App icons
Fix non showing Kodi banner on Android O
Fix potential crash on Android with certain keymaps
Fix wrong detection of VP6 and VP8 videocodec on Android
Update FFmpeg to 3.1.9
Set hard requirement to use FFmpeg 3.1.x only
Fix for Hangup when viewing recording and pressing next/previous
Fix merged scraped album type and label correctly with that derived from tags from music files


What else is new?
In the bugfix releases we never include any new features. They are as feature complete as the initial version with the difference is they contain stability and usability fixes.
The Best Android TV Box Streaming Media Player of 2017
SINTRON ST905X Android TV Box
transforms your TV into an amazing media center allowing you to stream all the latest
Movies
,
TV shows
,
Music videos
,
Sports
,
News
,
Cartoons
, and
Adult XXX channels
. Enjoy a completely immersive, customizable canvas to create your own streaming masterpiece. The best streaming content broadcast in the highest quality with
NO monthly fees!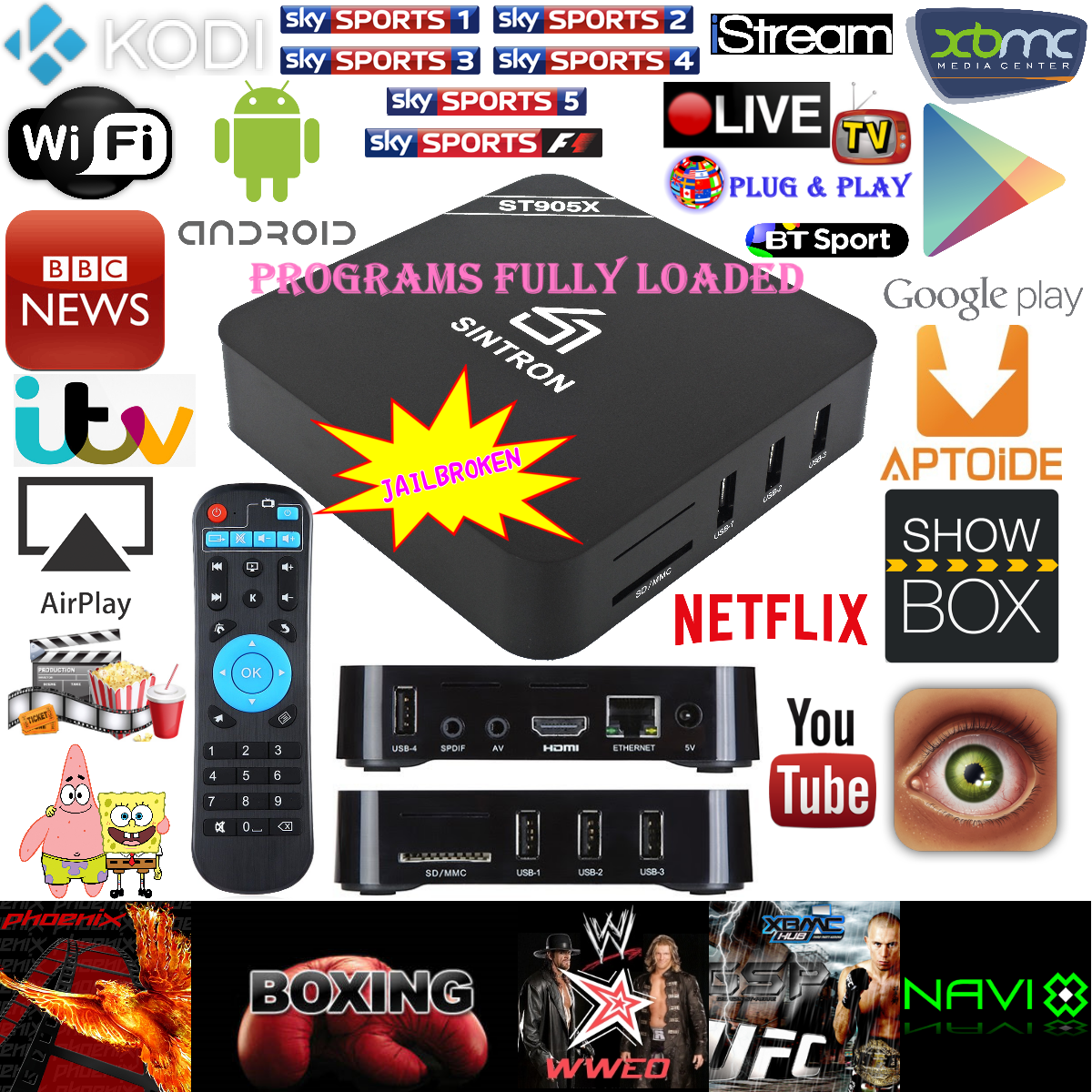 Have any other questions? Let us know on Facebook if we can help you out!